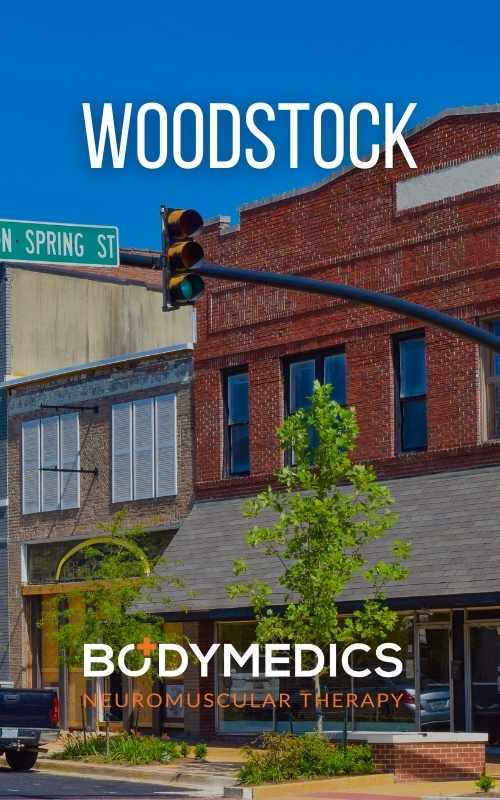 Woodstock Massage Therapy, Sports Massage, & Neuromuscular Therapy
Our 3rd location is opening in Woodstock, GA in July 2022!
Woodstock's #1 choice for sports massage, neuromuscular therapy, and healing massage therapy
At Bodymedics, we pride ourselves in listening to our clients, truly feeling what the body's needs may be, and creating a therapeutic massage in Woodstock, GA using a variety of techniques to resolve symptoms and conditions. Our therapists use a large arsenal of tools to accomplish muscle tension release and because an effective massage will require more than one particular technique.
Our main specialty is neuromuscular therapy (NMT) or trigger point therapy. The technique is based on documented trigger points that lie in the body that have been shown to cause specific patterns of pain. We use NMT to heal soreness, sports injury, stiffness, and general pain. We've developed a strong reputation in the Woodstock community for healing the body through a combination of neuromuscular therapy, deep tissues massage, sports massage, prenatal massage, and therapeutic massage. 
Bodymedics is Woodstock's #1 choice for therapeutic massage, sports massage, and neuromuscular therapy massage. Book an appointment today.
Contact Bodymedics Woodstock
Ready to book an appointment?
Questions? Feel Free to reach out: